1. CHOOSE MEDIUM
Choose the material you'd like your piece printed on: paper, canvas, wood, metal, acrylic, or (Choose from 9 merch options). Want to see what they look like? Check out the Materials Tour here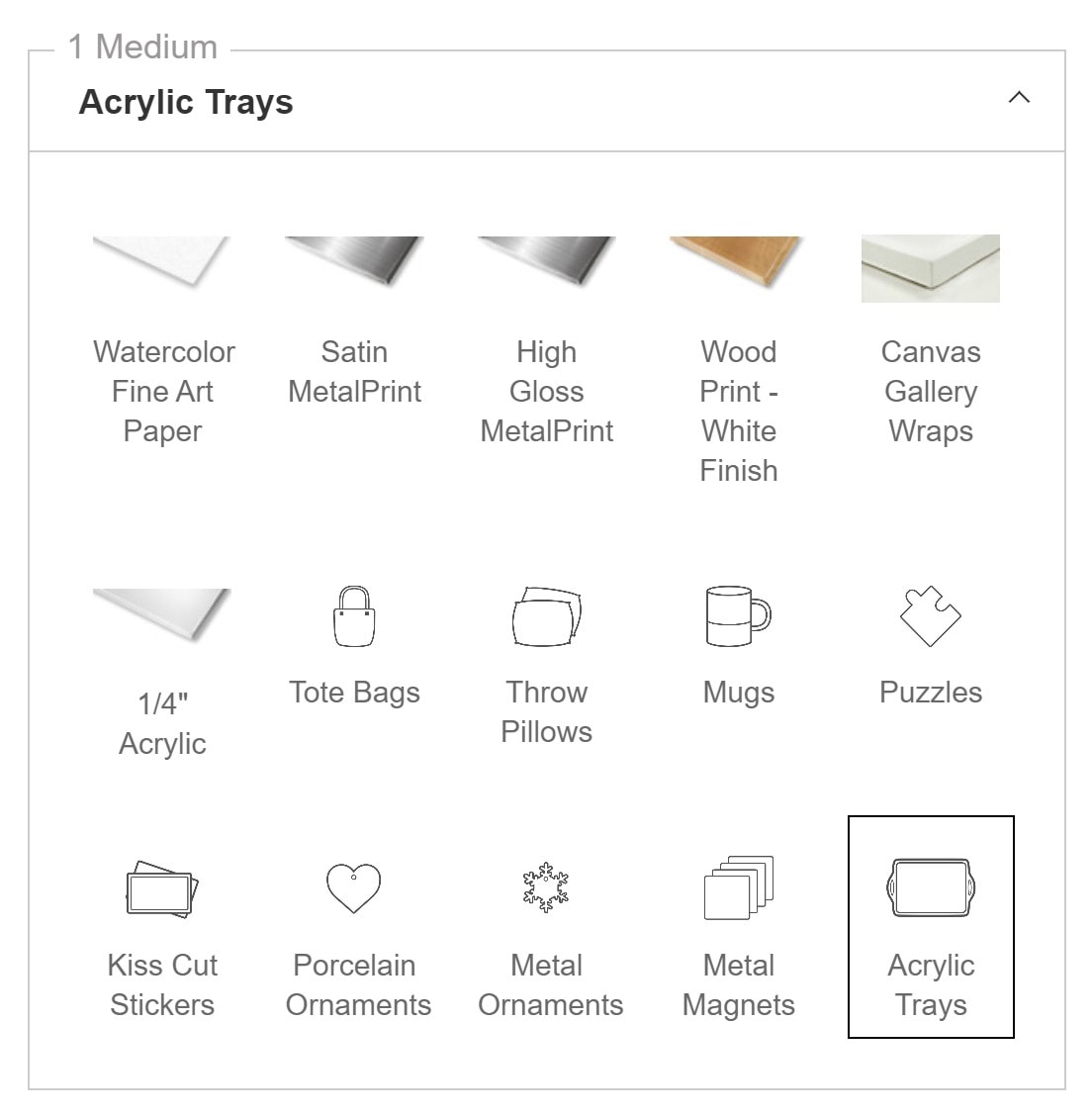 2. SIZE
Choose your preferred size. Sizes are based on width by height in inches. The majority of my prints are available in standard sizes for ease of framing. Looking for a really specific size not offered on my site? Get in touch for a special order!

3. STYLE
Choose your finishing style. This is where you may select framing and matting options for paper prints and canvas wraps.

4. Visualization Tools and Share
See it for yourself! Use on of these visualization tools to change wall colors, spaces, sizes, frames, or even see the piece in your own space!

5. ADD TO CARt & PAY
The best part! Leave a love note and make a login account here. Your going to want to come back for more art soon!